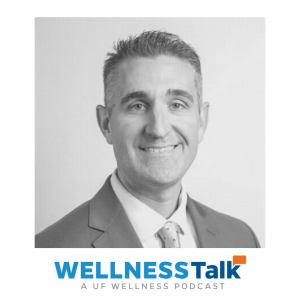 In this Wellness Talk, Dr. Joseph Munson joins us to discuss suicide prevention, warning signs and the resources available for those who may need help.
Munson is a licensed mental health counselor and serves as UF Health's director of clinical services at Shands Psychiatric Hospital. He serves as a member of the senior leadership team overseeing services provided by case management, counseling, occupational therapy and recreational therapy. Munson has more than 20 years' experience specializing in areas including crisis intervention, suicide prevention, and inpatient treatment.
View the video on Mediasite or listen to the podcast on Anchor!
Relevant Resources:
Help us improve our program by completing the following short evaluation survey.
Joe Munson
Yusof Al-Wadei