Strategies for Managing Stress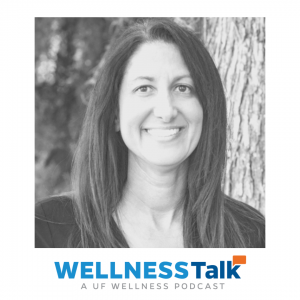 In this Wellness Talk, we discuss healthy coping strategies to manage the stresses of life with UF/IFAS Family, Youth and Community Sciences Associate Professor Heidi Radunovich, Ph.D. As part of the discussion, Radunovich provides information about the physical impact of stress and guides participants through a progressive muscle relaxation practice.
Radunovich joined the Department of Family, Youth and Community Sciences in 2002 as an Assistant Scientist at the National Rural Behavioral Health Center for four years. She started her position as an Assistant Professor of Human Development in July, 2006, and was promoted to Associate Professor in 2013. She has recently taken on the role of Extension Program Director for UF Engagement. Her main areas of research focus on the following questions: How does stress impact families, and how can we support families so that they can successfully navigate stressors?
Heidi Liss Radunovich, Ph.D.