Nature as a Partner in Lifelong Wellness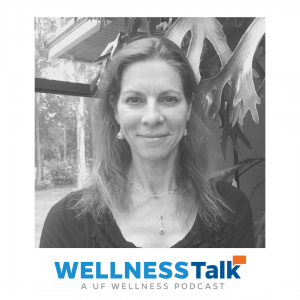 In this Wellness Talk episode, we talk with Elizabeth Diehl about how we can use nature to increase our wellness and counteract many of the stressors we face in our technology drive, fast paced life.
Diehl is a lecturer in the Environment Horticulture Department, and director of Therapeutic Horticulture at Wilmot Gardens, where she creates programming for diverse populations and participates in research studies examining the impact of plants and nature on quality of life and wellness. Leah is a registered horticultural therapist and a licensed landscape architect with an emphasis on healing gardens and therapeutic design and programming.
Elizabeth R.M. Diehl, HTM, RLA