Making Healthy Choices in a World of Flavor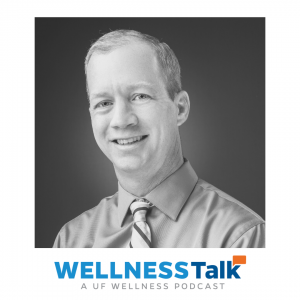 In this Wellness Talk episode, we talk with Jonathan Vredenburg about healthy eating in a world of flavors.
Jon is UF Health-Jacksonville's Employee Wellness Program Manager, has served as the wellness program coordinator for the City of Jacksonville and was a consultant dietitian for the Jacksonville Jaguars. He is a Registered Dietitian and Certified Diabetes Educator, in addition to being a board-certified specialist in sports dietetics. He previously served on the Florida Governor's Council on Physical Fitness and in his spare time is a freelance writer and stand-up comedian performing in clubs throughout Florida.
Watch the video on Mediasite or listen to the podcast on Anchor or Spotify!
RELEVANT RESOURCES:
Help us improve our program by completing the following short evaluation survey.
Jonathan Vrendenburg, R.D.