Impact of Stress and Burnout on Health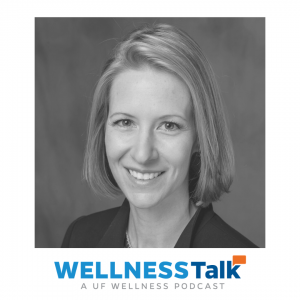 In this episode of Wellness Talk, we discuss stress and burnout health outcomes and prevention with Dr. Lisa Merlo Greene.
Dr. Merlo is a licensed clinical psychologist and currently serves as the Director of Wellness Programs for the UF College of Medicine. She is active in the education of medical students, residents, and other health professional students. Dr. Merlo also serves as the Director of Research for the Professionals Resource Network, Inc. (the State monitoring program for distressed and impaired healthcare professionals).
Help us improve our program or suggest new topics and expert guests by completing the following short evaluation: https://ufl.qualtrics.com/jfe/form/SV_8CIsGOyDGwDkp37
Relevant Resources:
Listen on Anchor!