Heart Health and Healthy Living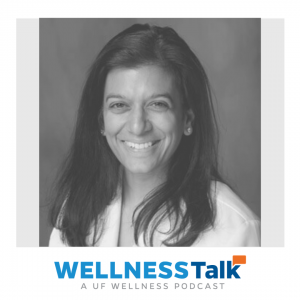 In this Wellness Talk we discuss cardiovascular health, disparities in access, and the impact of healthy living with Dr. Monica Aggarwal. Dr. Aggarwal is an associate professor of medicine at the University of Florida's Division of Cardiovascular Medicine. As the Director of Integrative Cardiology and Prevention at the University of Florida, Dr. Aggarwal focuses on promoting food as the foundation of healing and for its medicinal value.
Help us improve our program by completing the following short feedback survey!
Resources to explore: