Grief and Coping With Loss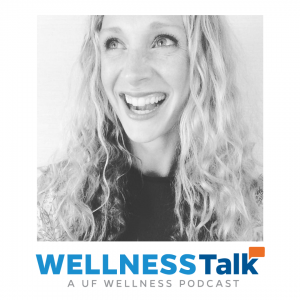 Welcome to the Wellness Talk video podcast, where we talk with subject-matter experts from across UF and UF Health on the latest in their fields.
Taylor Williams is an adjunct lecturer at UF Innovation Academy as well as the lead facilitator and creative director of Guts and Glory GNV. In this session, we focus on Grief and Coping with Loss. The aim is to normalize grief and share some valuable information and resources.
Help us improve our program by completing the following short evaluation: https://ufl.qualtrics.com/jfe/form/SV_8CIsGOyDGwDkp37
Resources mentioned in the video:
– EAP program: eap.ufl.edu or eap.ufhealth.org
– The Resilient Gator Program
– Grief Support Group at UF Health
– Article: That Discomfort You're Feeling is Grief by Scot Berinato
– Finding Meaning: The Sixth Stage of Grief by David Kessler
– Ted Talk: We don't "move on" from grief. We move forward with it | Nora McInerny
– Book: It's Okay Not to Be Okay: Moving Forward One Day at a Time by Sheila Walsh
– Website: What's Your Grief