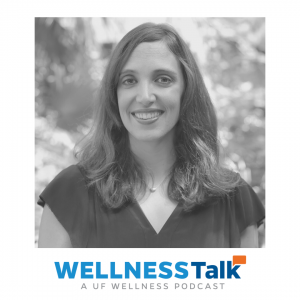 In this episode of our Wellness Talk, Dr. Hannah Bayne joins us to discuss empathy and the impact it has on our health and well-being.
Bayne is an assistant professor in UF's School of Human Development and Organizational Studies in Education, and is interested in research and teaching related to empathy development. This stems from her drive to understand the experiences of another person, including how counselors can effectively and competently work with clients across cultural divides — particularly those of race, ethnicity and sexual identity.
Watch the video on Mediasite or listen to the podcast on Anchor!
RELEVANT RESOURCES:
Help us improve our program by completing the following short evaluation survey.
Hannah Bayne, Ph.D.
Yusof Al-Wadei