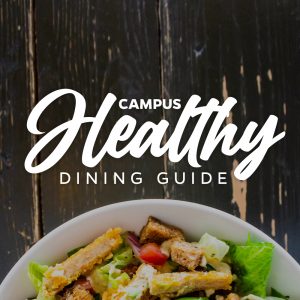 The Campus Healthy Dining Guide identifies healthier choices at all the national brands on the UF and Uf Health campus.  Use this guide whenever you decide to step out for a snack, meal, or drink and share it with your friends and colleagues!
Click Here or on the image above to access the Digital Guide.
You can also find a pdf version of the guide here if you prefer.