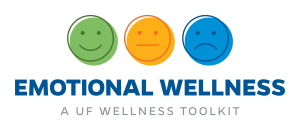 A campaign focused on bringing awareness to compassion fatigue and resources for caregivers who may be experiencing compassion fatigue.  
Discover new practices to improve your emotional wellbeing and the greater good.
A project focused on providing accessible resources for anyone struggling with depression. Also focused on provide awareness and education through their social media outlets by focusing on destigmatization of mental health and ways to cope, deal, and interact with someone who may have mental health issues.  
 A website that provides a place to sign up for online support groups for anyone who identifies as a caregiver.  
Playlist of TED talks on emotional vulnerability, social connection, and other emotional wellness topics.
A free app that provides tools for maintaining a balanced life developed my psychologist and educators.