Healthy Lifestyle Program
Healthy Lifestyle Program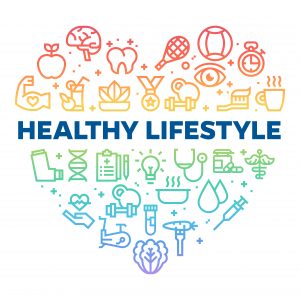 The Healthy Lifestyle Program is a series of six sessions exploring different parts of creating a healthy lifestyle. Each session will focus on a specific health topic including goal setting, physical activity, nutrition, energy balance, stress management, and resilience. Altogether, this 6-week program is designed to change our perspective of what it takes to create a healthy lifestyle. Sessions occur once a week, and each session lasts for approximately 45 minutes. If you want to start adopting healthier habits but are not sure where to start, this program is for you.
Participants of the Healthy Lifestyle Program will:
Learn the latest physical activity and nutrition recommendations
Set individual health and wellness goals
Learn tools and resources to help you on your wellness journey
Become aware of national health behavior recommendations and how to successfully integrate them into daily routines.
In addition to the on-demand program, you can request the live series for your group. Complete the registration form below.