H.E.L.P: Health Education and Literacy Program
H.E.L.P: Health Education and Literacy Program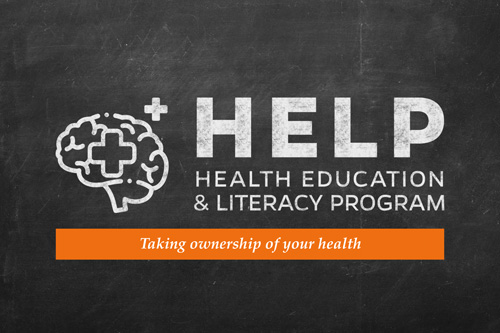 The current US healthcare system can be intimidating and confusing to even individuals well-versed in medicine. The Health Literacy Program is designed to increase knowledge of health literacy and awareness of active participation in one's own health care. Health literacy is your ability to obtain, understand, and utilize basic health information to make appropriate health decisions.
This webinar takes a two-fold approach. You will learn what health literacy is and, in turn, the role it plays in your health-related decisions. We will also focus on skills to increase your health literacy and your ability to advocate for your own health, such as preparing for healthcare appointments.
Increasing your health literacy in a few small ways can impact your overall health, as well as the time and effort that you spend on your health.