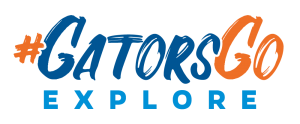 Who can participate in the challenge?
This challenge is open to UF and UF Health faculty and staff.
How can I participate?
Download a tracking app, such as Strava, Runkeeper, Running Walking Tracker, or Nike Run Club to your smart device. Record your walk as you explore the campus following the routes created. Send us screenshots of your recorded walking path. Record yourself walking at least 5 different routes and submit screenshots of your walks by November 15, 2020.
What if I am not in the Gainesville area?
Participants who work at UF or UF Health outside of Gainesville are encouraged to participate. Just download a tracking app, walk an equivalent distance at various routes near your location, and submit them to us!
How do I submit my entry?
When submitting your entry, please include your full name, email address, phone number and preferred method of contact. Email us at hrs-wellness@ufl.edu with the information listed above, attaching the screenshots of your walks.
I don't have a smart device. Can I still participate?
Yes, you can download the #GatorsGoExplore Walking Log, and record the days and routes that you walked. Once you've completed at least 5 of the routes, email your completed log to hrs-wellness@ufl.edu along with your full name, email address, phone number and preferred method of contact.
How will I know if I won?
We will draw the names of the winners after November 15 and notify all winners by November 20, 2020.
If I have more questions, who can I contact?
You can email any additional questions or comments to hrs-wellness@ufl.edu.