Wellness Warrior – June 2021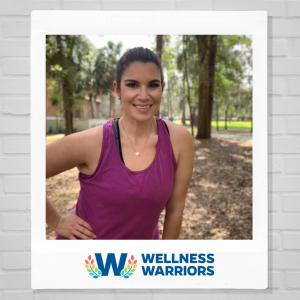 Diane Gagnon
Department:
Herbert Wertheim College of Engineering Office of Advancement and Alumni Affairs
Years of Service:
6 years of service to the University of Florida.
What are some of your favorite hobbies?
I love being outdoors – hiking in the mountains, hanging at the beach, hunting in the woods. I also enjoy reading, travel and spending time with my family.
How do you live a healthy lifestyle?
Health is a full picture for me. It's getting good sleep, moving my body every day, eating whole foods, removing stress and finding things that bring me joy.
What inspires you to make healthier choices and live a healthy lifestyle?
A few years ago I connected with a health coach and she has forever changed my mindset and lifestyle. She has taught me and encouraged me that living life to the fullest means taking care of your body. It's not about weight loss but your overall health. I want to grow old and be active. I want to fight diseases that come with unhealthy lifestyles. I want to feel good in my skin. Too many people look at health as a chore, but that's because they are doing it the wrong way. It's about finding ways to move your body that you enjoy, or finding foods that are packed full of nutrients that taste good.
Do you have a success story you would like to share?
I have been someone that has struggled with weight and making healthy choices. When I met my health coach at Impact Weight Management over three years ago they helped me lose over 70lbs and gain a new perspective on life. It's always a journey that has ups and downs, but one thing has stayed consistent with me and that's choosing every day to make the best of my day. Choosing to put my health first because that's what I need and that is what I want. Now my goal is to spread that message to others by encouraging my family and friends to make the small changes that will lead to big impacts.
Diane started her wellness journey a few years ago and watching her commitment to it has been inspiring. When she first started she didn't eat sweets, fried food, or drink alcohol along with other restrictions that were part of her plan for 6 months! I was in awe. She works out during her lunch break weekly and she has such self-control when it comes to refraining from unhealthy food. She has inspired other individuals I know to start their wellness journey as well. I am proud and inspired by her dedication to living a healthy lifestyle and I nominate her to be a Wellness Warrior.

Diane went through an amazing weight loss journey this past year. She is always inspiring others to work out and posts inspirational posts on social media for her friends! She even motivates her friends to work out and walk the stadium or go for a run during lunch breaks. She works incredibly hard at being her healthiest self for herself, her family, and her friends.

By publicly sharing her highs and lows during her quest of living a healthier lifestyle, Diane has encouraged many of her peers to start their own health journeys. She is a walking billboard of changing your relationship with food and exercise to live a better life. Diane is a true wellness warrior.

Diane is consistently striving to live a healthy life and encouraging others around her to do the same. She also works out on her lunch breaks with other coworkers and encourages anyone who would like to join to come along!
---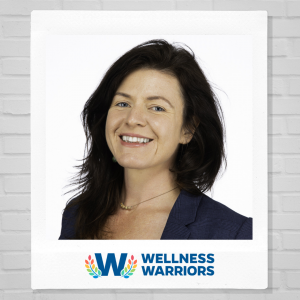 Braja Smith
Department:
RecSports
Years of Service:
1.5 years of service to the University of Florida.
What are some of your favorite hobbies?
Backpacking, canoeing, identifying plants!
How do you live a healthy lifestyle?
I live a healthy lifestyle through the pursuit of adventure, as well as through daily exercise and keeping a garden.
What inspires you to make healthier choices and live a healthy lifestyle?
I want to be able to hike a mountain when I'm 90!
Do you have a success story you would like to share?
My fitness has improved as I've gotten older. In middle and high school I loved books, but didn't become regularly active until after college. I discovered that I loved being outside. Backpacking and overnight trips require a fair amount of stamina, and that has provided me the motivation to eat well and exercise regularly.
Braja is an true proponent of regular exercise, healthy eating, mindful living, and play! She humbly leads by example and always invites people to enjoy the process of wellness with her. Braja has inspired me to regularly exercise and to keep it up for almost a year now! She has a way of making wellness FUN, not a "have-to" on my ever-growing list of things to do. I thank her for motivating me to make wellness a priority in my life … she's a true inspiration to me!
---
The Wellness Warrior Award is a peer-nominated recognition of individuals on the UF-UF Health campuses who make strides to live better by making healthier choices. The award is an acknowledgment of the determination and dedication it takes to live a well and healthy lifestyle. Wellness Warriors are individuals who lead by example, encouraging those around them to also make healthier choices.
Nominate a colleague whom you feel is deserving of this recognition.