Wellness Warrior – March 2021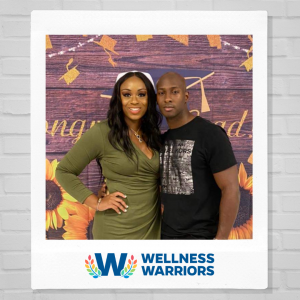 Name: Maria Claudina Williams
Department: Orthopedics Sports Medicine
Years of Service: With Orthopedics since Aug. 2020 (11 years total)
What are some of your favorite hobbies?
Zumba, Going to the park with the family, Going to the beach, Dancing.
How do you live a healthy lifestyle?
I try to eat a lot of fruits and vegetables and workout at least 30 minutes per day. I take multivitamins and drink a lot of water. Read my bible and pray daily.
What inspires you to make healthier choices and live a healthy lifestyle?
Self Confidence, more energy, a good example for my 3 kids and my husband both physically and spiritually.
Do you have a success story you would like to share?
I have 3 children while pregnant with my second so I got up to 245lbs I successfully got down to 150lbs through hard work, working out, and diet. I created a group fitness class with coworkers as well. I also took out weeks to fast and pray as well. Two years ago I had my daughter I was determined to not gain as much weight I got up 226lbs. I'm currently down to 170lbs my goal is to get to 160lbs by the end of the year. I graduated from nursing school in May 2020! Nursing school is already stressful. But Despite COVID, financial struggles, even losing my home, I'm still on track with my physical and spiritual wellness by the Grace of God. I started here at Ortho in August 2020 as PRN Nurse and now I'm currently a Fulltime Lead Nurse in Ortho on the Pediatrics and Oncology floor. I'm so grateful and blessed to be nominated and thank you all for taking time out to read my story.
 Maria, is very inspiring! She have lost over 80lbs after after having her last child. Over the past 2 years she has put together an exercise group that meets weekly at the UF Stadium. She also changed her diet to eat healthier to achieve her goals.
---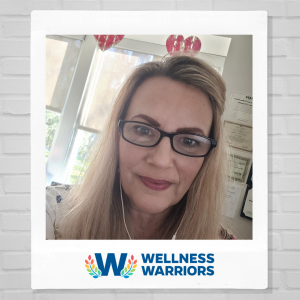 Name: Debra Krawczykiewicz
Department: UFIT – Academic Technology (AT)
Years of Service: 8.5 years at UF; 2.5 years with UFIT-AT
What are some of your favorite hobbies?
Photography is one thing I do enjoy regularly. I am always the one behind the camera capturing wonderful moments in life with family or out in nature. I combine my love for photography and the outdoors by walking trails and going to state parks. Devils Millhopper, Bivens Arm, and Paynes Prarie are some of my favorite local areas.
How do you live a healthy lifestyle?
I move as much as possible and I walk everywhere possible. I shop only on the perimeter of the grocery store or buy from a fresh farm market. I stay active by taking self-defense classes which gets my heart rate up and encompasses stretching. Finally, getting enough sleep, very important!
What inspires you to make healthier choices and live a healthy lifestyle?
My family is important to me and they inspire me each day to live healthier. My family has welcomed four babies in the last year and a half; a set of twin boys (Chandler and Michael 1.5 yo), a girl (Ariana 1.5 yo), another boy (we call Paco 7 mos.), and another boy on the way in August. I have to stay healthy to keep up with them and I am blessed by it.
Do you have a success story you would like to share?
I look back and understand now that once I wanted to and I decided to make healthier choices, I did and achieved my goals. I know it is not just a fad but a choice for life, and as I get older, it is even more important. That in itself creates success. People can inspire me, but I have to put in the work.
She always does a fabulous job sharing the information from your newsletter to our managers and staff via meetings, emails, etc. and posting fliers so that everyone is aware of opportunities for self care.
---
The Wellness Warrior Award is a peer-nominated recognition of individuals on the UF-UF Health campuses who make strides to live better by making healthier choices. The award is an acknowledgment of the determination and dedication it takes to live a well and healthy lifestyle. Wellness Warriors are individuals who lead by example, encouraging those around them to also make healthier choices.
Nominate a colleague whom you feel is deserving of this recognition.