Wellness Warrior – November 2020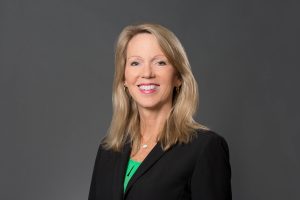 Name: Cindy King
Department: Office of the University Registrar
Years of Service: 1988 – Present
What are some of your favorite hobbies?
Working out and watching/attending sporting events.
How do you live a healthy lifestyle?
By working out regularly and focusing on portion control when eating.
What inspires you to make healthier choices and live a healthy lifestyle?
It makes me feel better! Exercise helps me reduce stress in my life.
Do you have a success story you would like to share?
I have a couple of favorite stories. My biggest success story is watching my twin daughters develop a healthy lifestyle. When they were younger they would get frustrated with me working out. As they have grown up they now too work out regularly and realize how important it is to them. I also have a great relationship with my team at work. Each semester we each select a healthy goal. We put the goal on the whiteboard and hold each other accountable.. in a good way!
---
She exercises regularly (daily), drinks a lot water, follows portion control and can resist sugar. But most importantly she encourages everyone she meets to make healthy choices; whether its to switch from fried to baked, soda to flavored water or taking the steps instead of the elevator. She cheers you on every step. She makes you feel good about getting healthy and she won't let you beat yourself up when didn't make a good choice. She reminds you that health is about choices and you need a mix of them.
---
The Wellness Warrior Award is a peer-nominated recognition of individuals on the UF-UF Health campuses who make strides to live better by making healthier choices. The award is an acknowledgment of the determination and dedication it takes to live a well and healthy lifestyle. Wellness Warriors are individuals who lead by example, encouraging those around them to also make healthier choices.
Nominate a colleague whom you feel is deserving of this recognition.